Expertise and Experience
---
Our management and senior staff combine the unique experience, expertise and capabilities required for the development and manufacture of protein-based biopharmaceuticals.
Our FDA registered cGMP facility has successfully produced both clinical trial size runs as well as commercial product for over ten years.
Biopharmaceutical Contract Manufacturing Services
Cell Line Development
---
Majority of senior scientists are PhDs with an average of 20 years' experience working with mammalian cell lines. Responsible for cell line development, establishing stable cell lines, medium development, stability analysis and cell culture process development.
Process Development
---
Team members have published well over 50 scientific papers, hold patents and have produced proteins in various different types of cell lines, bringing many to trial or market. Broad industry experience in biotechnology and pharmaceutical firms. Responsible for every phase of process transfer and development.
Pilot & Scale-up Production
---
Bioreactor operations management and staff have produced MAbs and recombinant proteins in stirred-tank, hollow-fiber and disposable bag bioreactors for a number of industry leading companies. Responsible for bioproduction from cell line to purification stage.
Protein Purification
---
Analytical and process engineering staff has vast knowledge in the selection of optimal chromatography methods and resins and filtration methods. Responsible for buffer formulation, protein purification, viral clearance and process validation.
---
Operations management and quality systems staff average over 20 years of production experience of biopharmaceuticals, specifically mammalian cell based drugs. Responsible for timely and economical biopharmaceutical contract manufacturing under strictest quality standards and compliance with federal guidelines as well as client expectations.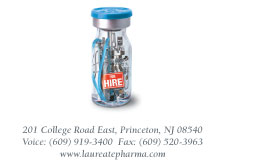 Aseptic Filling and Finishing
---
Specially trained engineering staff and machine operators have filled well over a million vials—without a single reject. Aseptic fill lines can accommodate liquid batch sizes up to 20,000 vials or 200 liters of bulk volume.
Download a Printable PDF!